Lions Sign QB Scott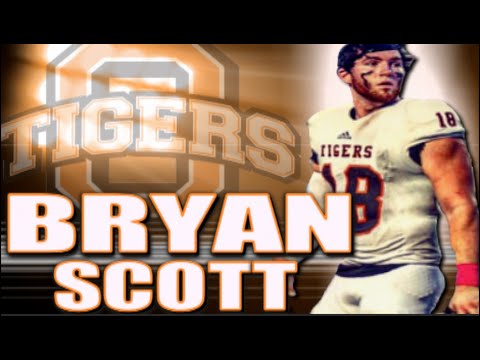 https://www.youtube.com/watch?v=wgoulHLwVD4
With training camp around the corner the BC Lions are eager to hit the turf at camp in hope of having a more productive product on the field this season at BC Place, given the recent signing of  6'1" 225 lb QB Bryan Scott.
Scott  played at Occidental College for four years and was the team's starter and had an exceptional career working as the starting member of the Tigers and was a for-time MVP as well as  a two-time first team all conference selection.
His career saw him manage 763 completions and an impressive 9,073 career passing yards which was set at a school and southern California Intercollegiate Athletic Conference records.
In his Senior year (2016) he managed to complete 253 of his 381 passing attempts which was good for a conference-best of 3,058 as well as completing 27 TD's.
It's reported that as QB he is known as the Aaron Rodgers of Division Three and while the QB of Palos Verdes High they won a CIF Championship over West Torrance in 2012 and was accepted at TCU in Miami the same school attended by his Sister.
In his final game following the trophy presentation it was noted that he threw 18 TDs with one interception as a Senior while playing at Occidental.
Tradition and history follows both Occidental and Whittier and the annual game is called "the Battle of the Shoes" and dating back to 1936 Whittier's Myron Claxton had his shoes stolen prior to the 1936 game.
Reportedly he wore his work boots and pulled off an impressive 36-0 win then walked over and picked up his shoes from the Tigers bench area.
Entering the game both teams were 0-6 but this victory belonged to the Tigers who pulled off a 56-38 win with Scott throwing for 235 yards managing 20-25 while also running for 45 and 41 yard scores, which was his seventh and eighth of the year.35
It appears the Lions reached out for a quality signing.