Greatest Comeback In NFL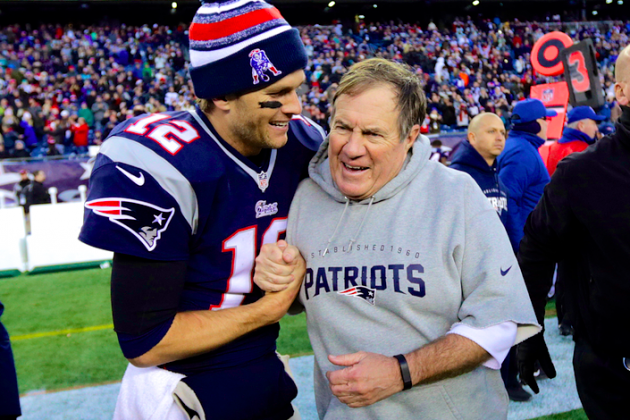 http://bleacherreport.com/articles/2330223-the-belichick-brady-legacy-is-defined-by-wins-not-tapes-or-tucks
While many in Canada were turned in to watch the 51 Superbowl Championship, others were tuned in to catch the half-time show that featured Lady Gaga, who just might have outdone the SNL spoof that saw Melissa McCarthy play the role of Sean Spicer.
As funny as that was the performance put on by Lady Gaga was outstanding and well worth watching over and over.
The game was another story, which might just go down as the greatest play calling and coaching in the history of the NFL.
At the half it was anything impressive, but when the Patriots returned for the second half, it was anything but a "give-me" for the Falcons in Superbowl LI.
It could go down as the greatest games in the history of the NFL, if not one of the great comebacks in league history.
Both Brady and Belichick together have won five Super Bowls through seven appearances and have also been to 11 conference championship games.
While it's true the first half seemed to be like a "shoe-in" for the Falcons, but as they say – it's not over till it's over.
Say what you will they clearly picked the wrong time for their first turnover of the playoffs (Matt Ryan's fumble) and they also took penalties but it was up to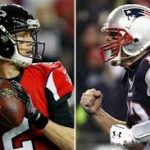 Brady to make plays to win the game and let's not forget that 43 of those were passes.
The  odds might have been against an immediate repeat trip to the Super Bowl next season, but being realistic – it's not out of the question.
Belichick started working on his next Superbowl  run this past season with some impressive moves.
First he traded Pro Bowl pass-rusher Chandler Jones to the Cardinals, getting a second round pick.
Next saw the Patriots drop down in the draft ending up with Joe Thuney in the third round and wide receiver Malcolm Mitchell in the fourth round.
In addition they managed to get a third-round compensatory pick for Jamie Collins (linebacker) who was expected to leave after this season and got a third-round compensatory for him by trading him to the Browns.
He managed to pick up three draft choices over two drafts, both of which could be starters next season.
Both Jones and Collins were Super Bowl Champions two years ago, with Collins signing a four-year deal worth $50 million last month with the Brown, while Jones is expected to get a $15.3 million contract in  Arizona.
True the Patriots have decisions to make as they have 14 unrestricted free agents, while Bennett might be worth between $7 and $9 million per-season on the open market.
One other concern they have will be paying corner-back Malcolm Butler between $10 to $12.5 million per season.
The one that could command the highest contract could be Dont'a Hightower who might get $12 million a season and with the salary cap, it prevents teams from keeping every player, a rule that the Patriots know and understand.
When all is said and done the patriots will have a "tad" more than $60 million of cap room after they re-sign the practice squad players, which might see the Patriots get younger.
As for the Falcon's they are in the process of not only locating, but finding and hiring a new Offensive Coordinator after Kyle Shanahan was named coach of the 49ers.
As for the view point from "bookie's heaven" (Vegas) it's interesting to know that Nevada's sports books handled a record $138,480,136 in bets on Super Bowl LI, which is nearly $6 million than last years game.
The Nevada Sports books showed a profit of $10,937,826 for a hold percentage of 7.9 percent, which is the book's total win is the seventh most since records started being kept in 1991.
This according to the State's Gaming Control Board and as far as viewer-ship goes, it's reported that the game attracted 111.3 million viewers – which was slightly down than the game two years ago.
It was great the first time, so let's see it again!!