Eskimo's Undefeated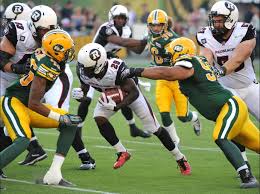 http://www.edmontonjournal.com/sports/football/edmonton-eskimos/Photos+Undefeated+Eskimos+takedown/10023488/story.html
While some teams struggle the Edmonton Eskimos are clearly on the road to the 2017 Grey Cup managing an impressive 27-20 victory over the Ottawa Redblacks, while playing in the Nation's Capital.
Edmonton QB Mike Reilly went 27-for-38 in the passing department managing 384 yards with two TD's as well as giving up two interceptions in the game.
The win sees the Eskimos having a perfect 7-0 season while the Redblacks QB Trevor Harris threw for 266 yards with two TD's throwing 26-for-37, leaving the Redblacks winless since July 19th.
As the first half was wrapping up Ottawa's Brett Maher kicked a 40-yard field goal getting them within three, with Edmonton leading 16-13 at the half.
Edmonton sent in O'Neill for a field goal for 42 yards that gave Edmonton a 19-13 lead at the five minute mark of the third, but Ottawa fought back.
The Redblacks did manage to take the lead at the midway point of the third quarter as Harris sent a precision pass to Spencer for a nine-yard TD tying the game at 19 in front of 23,851 at TD Place.
Reilly sent one to Getzlaf for an eight-yard TD and ran in the two-point convert giving them the lead at the ten-minute mark of the final quarter and from that point they simply outplayed the Redblacks.
But as we have seen all season, the game isn't officially over until the final whistle and the end result was another Eskimo win.
Through seven games this season Edmonton is 4-0 at home and 3-0 on the road, but no end in sight for a shot at the 105th  2017 Grey Cup.
105th Grey Cup
Speaking of Grey Cup the CFL recently announced that the headliner for the halftime show will be Canada's own Shania Twain.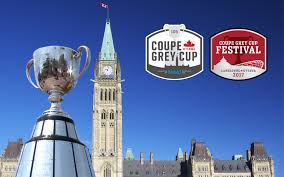 The game will be played at TD Place Stadium in Ottawa and this will be her (Shania) second time performing with the first being at the 90th Grey Cup at Commonwealth Stadium in 2002.
She is a five-time Grammy winner, 13-time Juno winner and sold over 90 million albums worldwide.
She was born in Windsor and raised in Timmins and as CFL Commissioner Randy Ambrosie told the media "Shania is a massive Canadian icon and a global superstar, so we are so excited that she will help us cap off such a significant year for our country at the 105th Grey Cup in Ottawa."
He continued "This promises to be a fantastic event and a special performance for our fans and viewers across Canada and all around the world. I can't wait to get the party started at my first Grey Cup as commissioner."