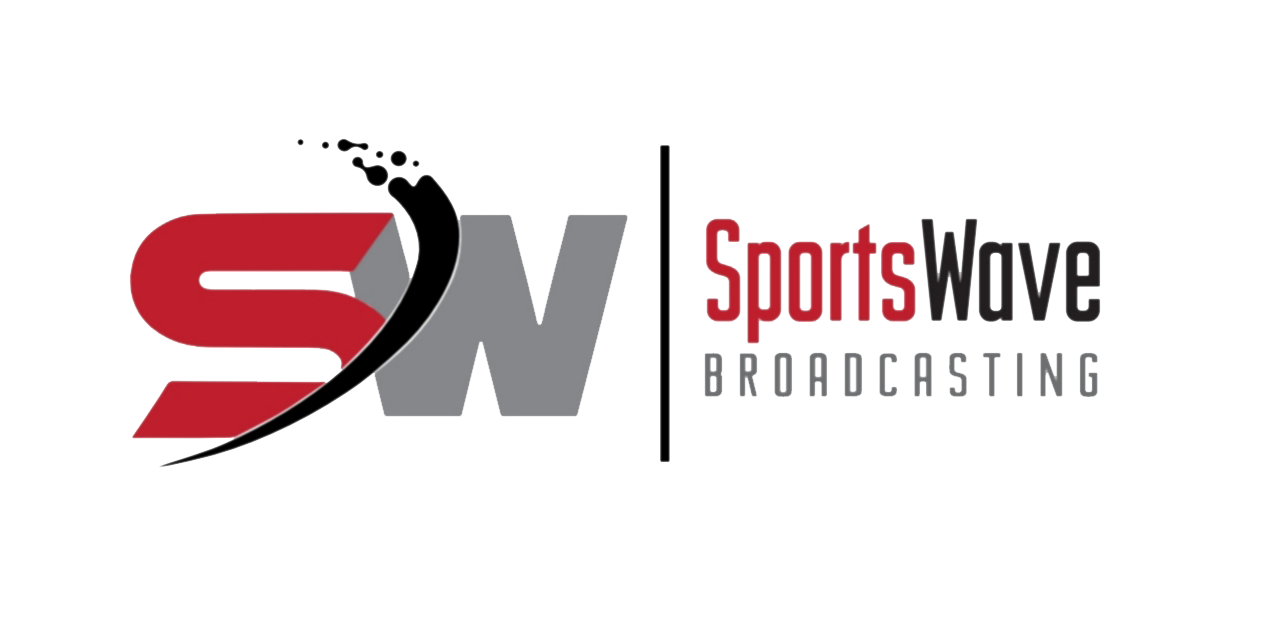 Allen/Jackson Showdown
Photo Credit Denny Medley-USA TODAY Sports
The Buffalo Bills continued their magical season defeating the Baltimore Ravens by a 17-3 margin advancing to the first AFC title game in 27 years with the last being 1993. 
Both teams struggled in the opening half getting their offence moving that saw the "D" for both teams struggle for the first 30 minutes that kept the offence to a minimum with both teams taking a 3-3 tie heading to halftime.
Johnson's pick-6 of Jackson's pass with 41 seconds remaining in the third quarter helped secure a 17-3 win over the Ravens in Saturday's divisional-round playoff game.
Johnson's return matched the longest in NFL history and punctuated a stellar defensive outing in which Buffalo (15-3) limited the NFL's top running offense to 150 yards on 32 carries.
Jackson was last season's NFL MVP and was sacked three times and did not return after sustaining a concussion following the final play of the third quarter two plays after Johnson scored and was helped to the sidelines.
Photo Credit https://www.wdrb.com/sports/bozich-bills-fans-support-injured-lamar-jackson-louisville-based-charity/article_6779f362-58f6-11eb-846f-d34b34a428b8.html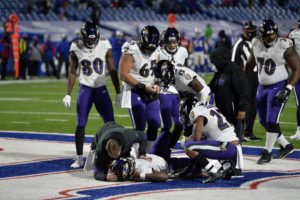 He did however finish 14 of 24 for 162 yards passing that saw him limited to 42 yards rushing on nine (9) carries.
Ravens back-up Tyler Huntley was promoted from the practice squad and took over for the remainder of the game trying to get the Ravens offense going but was under too much pressure by the Buffalo strong "D"  that saw them carry the team to the win.
Ravens coach John Harbaugh mentioned that Jackson sustained a concussion. and the players are disappointed. It's tough to lose a game. Our guys played like crazy, and if you don't win the game you're going to feel it." 
All season season in the Bills relied mostly on their dynamic offensive power of Allen managing to led their offense outscoring their opponents,
On the NFL schedule in the other game scheduled it has the New Orleans Saints battling the Tampa Bay Buccaneers in the afternoon match-up with the winner taking on the Green Bay Packers next week.
It should be noted that wind gusts affected both kickers but Baltimore's Justin Tucker, who is the NFL's most accurate kicker, hit the left upright from 41 yards and the right upright from 46 yards, before he hit a 34-yard attempt. 
Ironically this was only the first time he missed twice from inside 50 yards in the same game.
Buffalo's Tyler Bass (rookie) managed to miss two of three field goal attempts, one being a 43-yarder which went wide right in the second quarter as well as a 44-yarder that also missed going wide
The win sees the Bills advance to face Kansas City Chiefs Sunday January 24th with the kick-off set for 3:40 pm
For all today's highlights and interviews as well as game stats go to www.nfl.com