While many might know, Delta has an Aussie Rules Footy program that is played in North Delta called the North Delta Junior Australian Football League run by Mike McFarlane is an ex-National team player.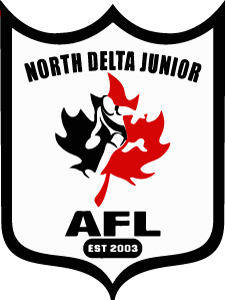 The AFL made it official announcing Lifeline Australia which will have the conversation that talks openly about mental health while reducing the stigma associated with mental illness.
Gillon McLachlan, AFL Chief Executive Officer (CEO) mentioned one in five Australians experience a mental health issue in any given year, the impacts of mental health are felt by everyone in the community.
He continued "The  mental  health and wellbeing of everyone involved in our game is a growing focus for us, and we are proud to partner with Lifeline to encourage Australians, especially young Australians, to stay connected and ask for help if they're struggling and mental health is an issue affecting all workplaces and families. We shouldn't shy away from it and I encourage anyone who needs support to reach out."
"We are continuing to work as an industry to ensure we have the best processes and mental healthcare in place for our players, coaches and umpires in our elite competition and there is much work to be done.
"Through the leadership of Dr Kate Hall and Dr Ranjit Menon, we are also working on well being initiatives for players and umpires in our pathway programs, administrators across the AFL and AFL clubs, and participants and volunteers at the community level. This isn't just essential for our game, it's essential to enhance the well being of the wider community.
"We look forward to supporting Lifeline in the admirable work they do to support Australians in crisis with fundraising, as we do with our other major charity partners, the Children's Cancer Foundation and FightMND."
Lifeline Australia Chief Executive Officer Colin Seery said: "We are delighted to partner with the AFL.  It's encouraging to see important community organisations such as the AFL elevate mental health by recognising it as an essential aspect in the lives of their athletes and the broader community.
AFL Head of Mental Health and Wellbeing Dr. Kate Hall said it was an important partnership for the AFL.
Dr. Hall mentioned "I would like to acknowledge and thank every Lifeline volunteer who has responded with compassion and respect to anyone who has been in a personal crisis and helped that person and their family through a time of acute distress. Lifeline provides an important support system for Australians living with mental health issues and people affected by significant life stressors, that may leave them feeling overwhelmed or hopeless. Lifeline is available to listen and help when other services are not."
"Our football communities are impacted by mental health and suicide, and the AFL is part of this critical societal issue.
Responding to mental health issues and doing more to prevent the onset of mental health issues in young Australians is everyone's responsibility.
About Lifeline:
Lifeline is a National Charity that provides all Australians experiencing a personal crisis with access to 24 hour crisis support and suicide prevention services and somewhere in Australia there is a new call to Lifeline every minute.
People call Lifeline's 24 hour crisis line  13 11 14  about:
– Suicidal thoughts or attempts
– Personal crisis
– Anxiety
– Depression
– Loneliness
– Abuse and trauma
– Stresses from work, family or society
– Self-help information for friends and family