It's hard to believe another New Year, along with a new decade is upon us whether we're ready or not. If only I could move as fast as the years are flying by…sigh.  
There's no time to waste when it comes to improving your quality of life. Now is the time to take a bold step into unfamiliar territory for some, which is to set goals for your physical and mental well-being and have the intestinal fortitude to keep them. 
There is no shortage of coaches, trainers, gyms, and others just like you wanting to get into shape but don't know where to start.  
There are all kinds of reasons for giving up early on a health program, such as it's just too hard or it's raining too hard or you're too tired after a long workday.  
Yet like most repetitive things in life, the more you do it, the easier it gets. 
The trick is getting over the proverbial hump, which requires a bit of perseverance.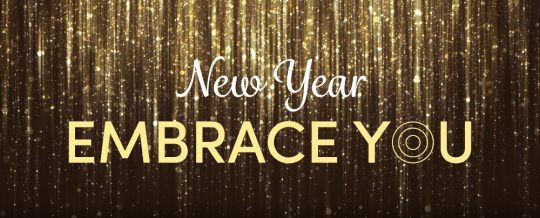 Whether your goal is to eat less, start an exercise program or enjoying the benefits of good nutrition, the objective is to stick to your goal. 
Nobody says it will be easy, yet after a few months, you'll see results that will undoubtedly inspire you to greater achievements.
Setting both short and long term goals is the key to successfully achieving your objective.  
There are lots of ways to 'trick' your body into losing weight according this Leptitox reviews, notably by mixing up your exercise from calisthenics, running, swimming, weight training, cycling, etc. to eating the right foods at the right time while avoiding sugar and alcohol.
To help you get started and stay on track with your program, here are some quotes from some authors, runners, and musicians who share their motivation for self-improvement.
"Running is like life. It has ups and downs, twists and turns and often does not go as planned. The key to fitting runs into a busy schedule is, make it a priority, look for opportunities to lace up, and to not get too discouraged when you can't run."  Noel Paine, author, and runner
"The wonderful thing about running is, every expenditure of effort today is an investment in building greater strength for tomorrow."   
Tom Murphy, author of RUNNER IN RED, A Search for the First Woman to Run a Marathon in America
"I will set outsized goals by entering events that challenge my fortitude."   Phillip Gary Smith, author, senior editor, Snowshoe Magazine
"For the New Year let's start a walking program and when you reach 30 minutes introduce a walk/run program. 
Walk 4 min and run 1 min for the 30 minute's and every 4 days increase to 2 min run and 3 min walk on alternate days. 
This will improve your cardiovascular system and decrease the risk of heart disease, hypertension, stroke, 
Diabetes, and Cancer. If balance issues or hip or knee arthritis, walking with Nordic poles. I walk two and one half to three hours a day with seven major spine surgeries and no balance or strength (in my) right leg, so can be done."  Dr. Jack Taunton, M.D., former multiple sub-2:30 marathon runner
"I like to run early in the morning – it starts my day on a positive note away from all distractions before the city awakes. I focus on my upcoming projects, run song ideas through my head and contemplate life in general. It gives me a head start to up my game for the whole day."   Blake Havard, singer/songwriter
Here are my five tips to keep you moving in 2020:
 Set realistic goals – you may want to run a 10km, though starting slowly with a 5km is safer.
Never give up – some days will be harder than others to work out, just stay focused on your goal knowing that tomorrow will be better for what you did today.
Check your activity calendar for fun runs and other events to get you outside and moving.
Strive to eat healthier – good nutrition is an important component of maintaining a healthy lifestyle.
Invest in running gear and shoes before starting – being comfortable is important while having the proper equipment will build confidence.
Follow Christine for Fitness Friday on Twitter and Youtube and enjoy the ride!!!