In sticking with our weekly Fitness Friday this week Christine had the chance with Kitsilano resident Blake Havard who always had an interest in running for the many health benefits that helps his music career.
He runs three to five times a week, successfully combining both his passions and the country/rock recording artist, who continues to get good airplay from his 2019 release, entitled No Justice!
He offers in a Q&A his testimonial on running improving his overall fitness, his quality of life, and even a better ability to hit the notes.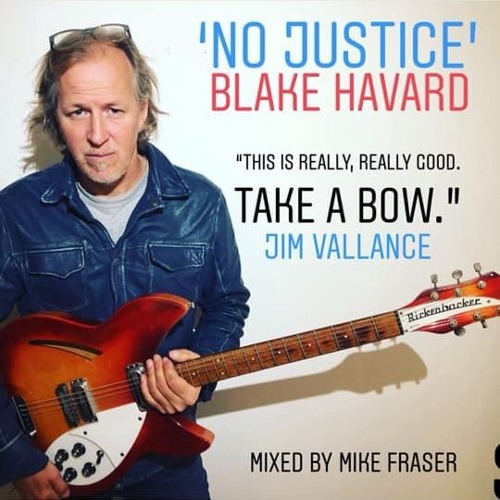 Q: When did your interest for running begin?
A: I used to run cross country back in my school days and I learned how to off ice train from playing hockey.
I have had stops and starts over the years with all the ups and downs of my career and life.
Someone said to always have another kick at the can as an artist. Running has always been my friend during these multi-last kicks at the can over the years. Ha, ha!
Q: How important is working out to be at the top of your game in the music industry?
A: To consistently give my best I need an edge. I have up and down cycles but when I am getting ready for a big project I up my fitness.
Doing something that is beneficial for my own well being helps keep me in a positive mindset. In most cases it helps create a better vibe around all the people I am working with.
Q: Do you find after running your voice is stronger?
A: Running improves my overall stamina and energy level. It also burns off anxiety and puts me in a more positive frame of mind.
Playing a show and singing all night takes a considerable amount of energy. Being in shape physically and mentally really helps.
Q: How often do you run?
A: Depending on how my body feels and how busy I get I like to get out to my nearby beach and run three to five times a week.
Q: What do you like most about running?
A: Running helps slow things down in my head and turns off all the external noise life generates…It helps keep me centered and it burns off a lot of negative energy and anxiety.
I can feel the benefits almost right away, I can run song ideas through my head and get a positive mind set for whatever challenges I have. I feel more like my true self after a run.
Q: Do you follow a healthy eating plan?
A: Nutrition is majorly important…I still have a lot to improve with it.
I try to eat healthy and have a fortified fruit and vegetable smoothie every day.
I have a ways to go but I will keep working on it. Eating better helps with my mental clarity as well as all the positive physical benefits (healthy foods provide).
Q: What advice do you have for novice runners to keep them on track?
A: When you are getting started, have patience and be easy on yourself.
The biggest step is putting on your running shoes and getting out the door.
Make sure you warm up and stretch a bit.
Over a little time you will feel the benefits of being kind to yourself.
As a result you will impact the people in your life in a positive way.
Q: What other sports or activities do you enjoy?
A: I still enjoy a pick up game of soccer, golf or tennis.
Thanks to Blake Havard sharing his tips with Christine and feel free to check out his music – It's a catchy tune!!!
Also follow Christine on her Runwithit Youtube Channel and Twitter.