It's not a stretch to suggest that Canadian two-time Olympic swimmer Scott Dickens was born to swim.
At the age of two, he loved the water so much he would have a hissy fit when his parents took him out of the pool.
By age six he started competitive swimming and would easily blow through the lessons, which later led to a professional swimming career.
Dickens made his Olympics debut at Athens, 2004, where he placed in the top 20 in the 100 meters breaststroke.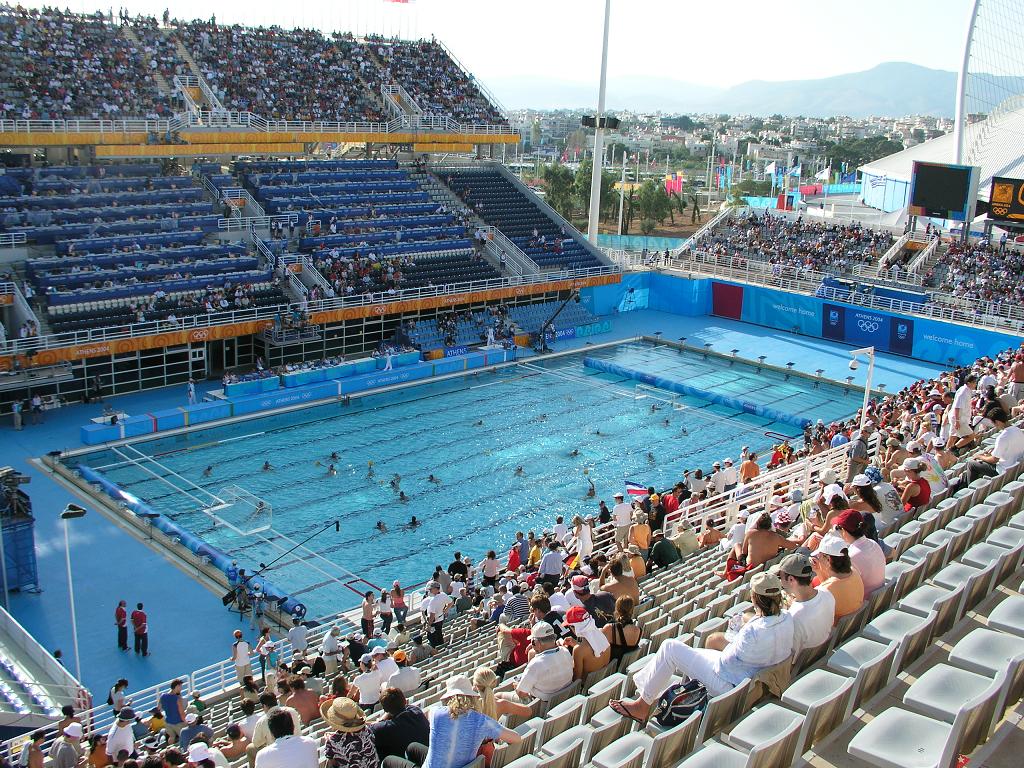 He would return to the Olympics eight years later at London 2012, where he competed in the 100 meters breaststroke and the 4x100meters medley team that finished eighth, along with Charles Francis, Joe Bartoch and Brent Hayden.
Turning to the present, the 35-year-old Vancouverite is helping others to use swimming as a cross training option for runners; notably for runners contemplating a switch to triathlons.
Dickens is the Director of Strategic Partnerships for FORM Swim Goggles.
The goggles have all the built-in metrics so you can monitor your pace and splits; swimmers can see their metrics while they swim.
In addition, he is in training for his first Iron Man Half, which will be at the end of May in Victoria, B.C.
In a phone interview, Dickens talked about how he balances his family life and career.
He explains the many benefits of swimming as a complementary activity for any fitness program.
"I used to be a morning warrior," he began. "I would get up before work, ingrained in my system – always had to swim before the public came in. A nice cold morning getting into the pool which was my least favorite part by the way," he laughs. "I try to stick to always what I know which is working out six days a week and making sure (that I) still have a day of rest – letting (the) body recover like it needs to."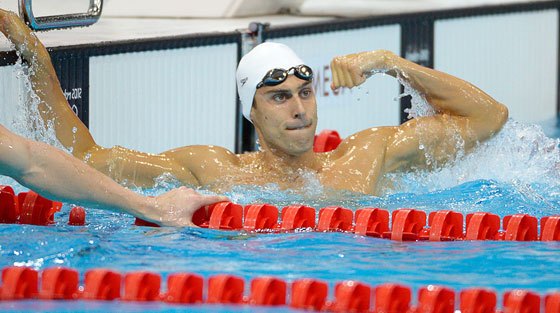 These days he is balancing life while training, pursuing his MBA at SFU, while working full time, plus being a husband and father of a two-year-old.
Dickens knows that just working out is not enough for good overall health.
He notes, "Nutrition and sleep are very important to me because if you don't stay on top of it, you can really lose all aspects of your life, (be) less productive at work."
He adds, "I exercise to take care of my body to make sure I have more energy to be with my family, to set a good example, to encourage others. You have to stay on top of your nutrition because if you are not fuelling the proper way, you don't recover, you don't necessarily get sleep you want out of that because your body isn't getting nutrients needed to rebuild, so I think it is all interconnected. Something I learned through sports and swimming while I was training for the Olympics."
There are many benefits to take up swimming as a good cross trainer. "It is a different form of cardiovascular endurance and a great way to supplement training whether you are a biker, runner or rower," he reasoned, "It can be a great alternative to add a different form of toning, and strengthening your lungs as well as your overall body. It is also low impact; it relieves pressure on the joints."
He adds, "Swimming on the mental side is such a great stress reliever. A lot of times, you can be one with your stroke, one with your efficiency."
He advises to hone in the way you are swimming in a technical aspect of it because, "Similar to running, for instance, if you start running and you don't have the proper stride you can really injure your knee or Achilles, plantar fascia. You have to really pay attention to that in the pool as well. (If) you are not swimming with the right technique you can really injure your shoulders."
To improve your efficiency when you are starting out he suggested getting a coach to focus on your technique.
The goggles from FORM, he explains, "Is such a great aspect to increase your enjoyment of swimming in the pool similar to having a run watch because our goggles have all the built-in metrics so that you can be in tune with your pace, your splits, your calorie count, keeping count of your lengths for you so it adds that goal aspect to your exercise similar what you expect from a bike computer or a run watch but it is totally ingrained into our goggles. We want swimming to be more enjoyable for everyone to track your progress…to increase your efficiency."
Fitness Friday submitted and written by Christine Blanchette and she can be followed on Twitter or Youtube.
Enjoy the weekly Friday features!!