Canadian country artist Danielle Todd call's Guelph Ontario home when not on the road and her passion for music is literally in her DNA.
Todd now resides in Nashville and describes her music as pop-country with a classic country twist.
In a recent Q&A interview, Todd opens up about her music career and how she maintains a healthy lifestyle.
Q: When did your passion for music begin?
A: Music was in my veins before I was even born. My entire family is musical, so I was surrounded from day one.
The earliest memory I have that really stands out to me is when my dad was recording his first original song in a studio in the basement of my childhood home.
I could hear every step of the process float up to my bedroom through the air vent every night as I was falling asleep.
It was the first time I heard a song come to life.
Q: What do you remember of your first performance?
A: I sang for (a) talent show when I was in 5th grade. I was so nervous and terrified that I spent most of the show beforehand sobbing in the girls' bathroom with my sister, student council and a student-teacher trying to hype me up, while they moved every performance up before me.
I finally went out on stage and sang Whitney Houston's version of "I Will Always Love You," and cried through most of the performance.
My entire body was shaking and I was so upset at myself for not being able to pull it together! Much to my surprise, at the end of the song, I had a standing ovation.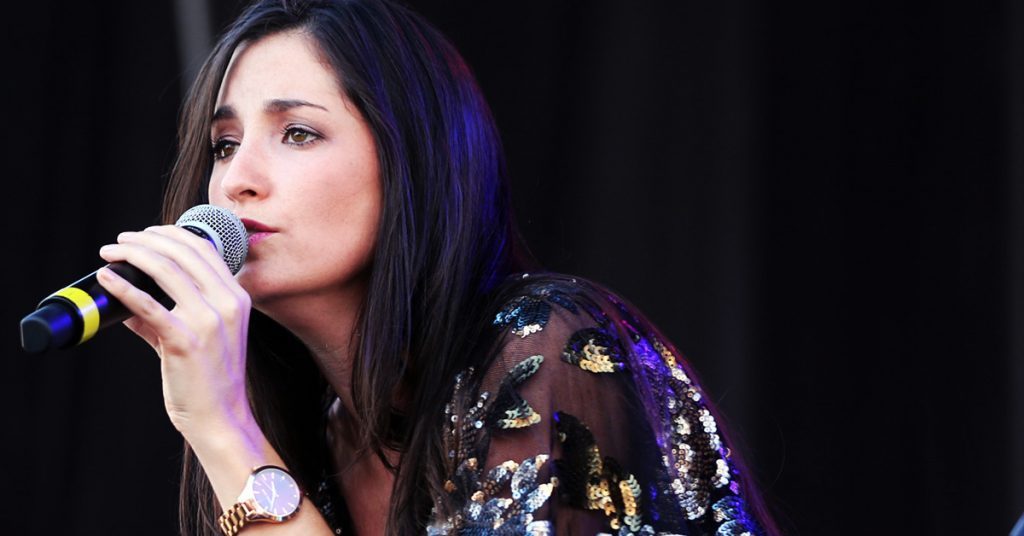 I was never scared to perform after that.
Q: How do you maintain your stamina for performing?
A: This is a tricky one! Some weeks I am actually working a 40-hour week, which is really tough for a singer.
Your vocal chords can only handle so much and after a 13-hour shift of singing, I come home and my entire body aches.
I try to balance it with eating healthy. I pack lunches and drink as much water as possible.
I also sleep as much as I can at night, which can sometimes be difficult when I get into bed around 5:30 am and have to work that same day at 2 pm.
I also take vitamins, use a humidifier and air purifier at night, use a water filter, use essential oils as much as I can and I have a eucalyptus plant hanging in my shower to help with breathing.
Any little thing you can do to help your body recover and paying attention to what your body needs is a must!
Q: Do you work out on the road?
A: I struggle with this one. Usually, when I head out on the road my workout routine goes out the window.
However, this time I have been following along with an at-home 20-minute workout and am trying to keep up with it while I'm on this radio tour.
I always pay particular attention to the food that I consume while I'm on the road.
No fast food, and as many salads as possible.
If I don't work out at least the food that I eat to fuel my body has to be healthy!
Q: Tell us about your debut single, Crazy and your second single, Back Burner?
A: Crazy was my debut single. I absolutely adore that song and always will. Back Burner is all about walking away from a relationship that is just no good for you.
The track was produced by Grady James and it was so much fun to watch it come together.
Living in Nashville, Todd says, "It is full of opportunity, hope, and inspiration for musicians. Every night I have the opportunity to see incredible live music, and every day I have the chance to write with different writers. It really is the city of dreams for musicians.
Canada will always be my home, but for now, Nashville is a great home away from home."
Q: What is next for you?
A: Right now I am on my radio tour across Ontario and Eastern Canada.
After that, I will be focusing on some Christmas events, and then a full-on Australian tour in January 2020.
I can't wait!!!