104th Anniversary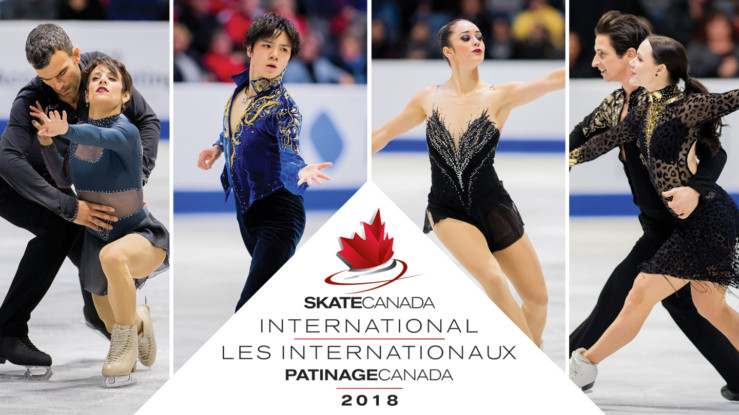 https://skatecanada.ca/2017/11/ticket-info-2018-skate-canada-international/
The 2018 Canadian Tire National Skating championships return to Vancouver that will see the event run from January 8-14th and is being held at the magnificent at Doug Mitchell Centre.
The event will feature 250 of Canada's best skaters competing in Men's, Women's, Pairs and Ice Dance disciplines competing in Senior, Junior and Novice levels.
The event is the 104th Anniversary of the championships and will serve as a qualification event for Canada's team headed to the 2018 Olympic Games in PyeongChang, South Korea.
Vancouver plays host to the event for the first time in a decade since it was last held at the Pacific Coliseum in 2008 and is the sixth time Vancouver has hosted the National Championships.
Other dates of hosting this prestigious event are 1951, 1968. 1973, 1997 in addition to hosting the 2009 ISU Four Continents Figure Skating Championships.
UBC has hosted several major events at the Sports Centre in the past that is infamously named after Doug Mitchell a UBC  Alumni and former Commissioner of the CFL.
Leading the way by the slimmest score saw Ontario's Nadia Bashynska and Peter Beaumont were in front on day one, narrowly ahead of BC's duo of Miku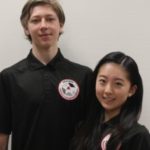 Markita and Tyler Gunara by a slim 46/100 of point 29.50 to 29.04 grabbing the top two spots.
Pearl Kang and Kyle Pearson at 27.74 from AB/NTU followed by Sophia Strachan and Everest Zhu from Ontario at 27.72 and coming up in the rear view mirror rounding out the to top five is Amelia Boone and Malcolm Kowan at holding down the top five from AB/NT/NU.
Next up was the Novice women competition and in the top five after day one and leading from BC and the Yukon was Darla Carr with a 44.49 score.
Quebec's Sandrine Bouchard was next with a score of at 44.85 a close 5-100th of a point.
Rounding out the top five are Samira D'Auteuil at 42.82, Leah Lee 42.63 and Ontario's Amelia Orzel with a score of 41.70.
Novice Men leading after the opening day is Ontario's Alex Guinzbourg (51.48) followed by BC's Aleksa Rakin (47.22) followed closely by AB/NT/NU Brian Chiem with a score of 44.81.
Quebec's Alexis Lay nailed a score of 42.79 closely followed by Saskatchewan's Tristan Taylor with a score of 40.06.
The second to last event of the day was the Junior Ice dance program with Marjorie Lajoie and Zachary Lagha in the lead with an impressive 65.02 score.
Closest to them were Ontario's Olivia McIsaac and Elliot Graham with 57.9, closely followed Irna Galiyanova and Tommy Tang with a score of 55.13.
Quebec's Valerie Taillefer and Jason Chang nailed a score of 54.59 and in rounding out the top five were Quebec's pair of Alicia Fabbri and Claudio Pietrantonio with a score of 53.76.
Make plans to attend the week long event and sharpen up the blades, cause this is electric!!
Thanks to Bruce Nolte for his coverage.