According to the Canadian Cancer Society, nearly one in two Canadians will be diagnosed with cancer at some point during their lifetime. 
Approximately one in four Canadians is expected to die of the disease, making cancer the leading cause of death in Canada. 
Despite the high odds of getting cancer, it's still a shocking and surreal experience for family, friends, and co-workers when it touches someone you know. 
A Canadian biotechnology company, Mountain Valley MD is leading the way in cancer treatments and findings in breast cancer, metastatic melanoma and lung carcinoma.
The company's mission is to be the change makers when it comes to cancer treatments.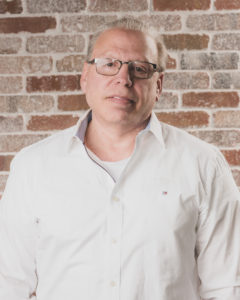 It has recently announced its findings in a recent study with three pre-clinical trials in triple-negative breast cancer, metastatic melanoma, and lung carcinoma with highly soluble #ivermectin formula, Ivectosol™ which is to potentially enhance the impact of cancer therapies: immunotherapy and chemotherapy. 
According to their press release, "Our cancer studies will be the first of their kind ever conducted with human grade solubilized Ivermectin anywhere in the world!"
Mike Farber, Director of Life Sciences at Mountain Valley MD, always had a passion for scientific research and technology, along with his father, Harold Cyril who had polio.
In a Q&A, Farber discusses the company's mission and the three pre-clinical trials.
Q: According to the Globe and mail article "Ivermectin has earned the title of "wonder drug," what was the extensive research involved in Ivermectin? 
A: The drug Ivermectin is a macrocyclic lactone that has been used for almost four decades in animal and health, and was awarded a Nobel Prize in 2015.  
Ivermectin's first application was as an antiparasitic in West Africa where there was a high prevalence of parasitic infections causing elephantiasis and subsequently it was found that Ivermectin could be applied to another parasite caused disease, river blindness.
Ivermectin has been responsible for eradicating these types of diseases in Central and South America and greatly curtailing their effects in Africa through mass distribution. 
The Ivermectin drug has been dosed over 3.8 billion times in humans with an average of 168 adverse events per year, which is safer than most vitamins.  
Extensive research in both in vitro and preclinical levels has demonstrated that Ivermectin is effective in interfering with viral replication in numerous viral diseases such as HIV, Dengue and SARS CoV2.
It has also recently been demonstrated that Ivermectin is a potent adjuvant in oncology where it can be combined advantageously with chemotherapy and immunotherapy drugs to enhance pre-clinical outcomes based on the above. 
Q: Explain the three pre-clinical trials?
A: Mountain Valley MD has initiated three separate pre-clinical trials in Metastatic Melanoma, Lewis lung carcinoma and triple negative breast cancer. 
Each of these pre-clinical trials will measure efficacy of Mountain Valley MD's solubilized Ivermectin, Ivectosol, as an adjuvant when combined with the checkpoint inhibitor to produce overall response rates and enhanced complete response rates in both in enestic and nonenestic (anenestic) tumors. 
The trials will also be measuring Ivermectin's effect on CD4 and CD8 t-cell populations and evaluate levels of immunogenic cell death indicators being HMGB 1 and Calreticulin. 
These studies are scheduled to commence at the beginning of June with the initial readouts anticipated in early July, 2021, with final computations and analysis anticipated in early August, 2021. 
Q: What will be the outcome of the three studies?
A: While building on the initial oral studies of Ivermectin combined with checkpoint inhibitors, Mountain Valley MD believes that using its Ivectosol technology will enable the administration of intratumoral injection. 
It is anticipated that intratumoral administration will stimulate a more robust overall and complete response rate both in the tumor and non-enestic tumors.  
MVMD is currently working with our pre-clinical trial partners to develop an orthotopic model that will measure the synergy of Ivermectin with BCG vaccine or a checkpoint inhibitor in treatment for non-muscle invasive bladder cancer via instillation.
Q: Is there anything else you would like to add?
A: Mountain Valley MD believes that Ivectosol has the ability to enhance liver enzymes, synergize with various chemotherapeutic and immunotherapeutic agents and the current preclinical trials will demonstrate the superiority of this approach and enable a very significant breakthrough with very difficult to treat cancers. 
Our Fitness Friday feature is submitted and written by Christine Blanchette so please follow her on Twitter as well as her Run With It Youtube Channel.