Tragic, sad, horrific and appalling are only four words to describe the feeling that we are feeling as the hockey world remembers the third Anniversary Of Humboldt Bus Crash in Saskatchewan. The Humboldt Broncos Junior A hockey was on route to play 
Today marks the third anniversary of the tragedy that took the lives of 16 team personnel that were tragically killed along with 13 injured, 29 total individuals who were on route to a SJHL playoff game.
I was fortunate to be working for the Surrey Eagles on the night they had their tribute for Jaxon whose Parents were on hand  that listened to his Father thank the BCHL, the Surrey Eagles as well as those on hand showing their respect for young Jaxon and there wasn't a dry eye in the house!!
The event that gripped the team, the community and the hockey world unfolded when a Semi-Trailer ran a stop sign at the intersection striking the bus near Tisdale Saskatchewan.
Closer to home it hit the community hard as former Surrey Eagle and Bronco player Jaxon Joseph was among those who lost his life cutting his career short.
We are hearing that the City of Humboldt are planning a memorial tribute to the Bronco's which includes a $25 Million centre reported to have a gallery, an arena and a fitness and physiotherapy area.
City Manager Joe Day mentioned that "Committee members dearly recognize that there is an opportunity to do more that build a simple memorial"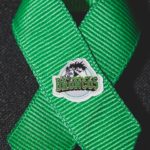 which were welcome words to the community
We are hearing that money for the project has to be raised and it will take at least a couple years before the actual construction begins.
While the accident involved a Bus, I for one can say that the drivers are professional and follow all rules and regulations that are in place at that time.
The issue arose around the instruction and direction from Province to Province which makes no sense to anyone and forced changes to Provincial Driving Rules and Regulations, which are long overdue.
The scars suffered by everyone for this tragedy will never be forgotten by anyone, but mostly the hockey community and the City of Humboldt.
Sportswave Remembers and it's a night we won't forget as Bruce, Laird and I are saddened by this tragic event.
RIP