As concern continues to grow and many finding the COVID-19 so many are getting house-bound and going  stir-crazy, but regardless we have to  stay vigilant with each other.
Enjoy the press release that we were fortunate to receive from
Bowinn Ma, MLA, North Vancouver-Lonsdale
Dear Community Member —
Thank you for doing your part during the winter holiday season. I know that it wasn't easy stepping back from the deeply important family gatherings that so many of us look forward to every year. 
We still have a ways to go, but there is light at the end of the tunnel because of your efforts.
Current public health orders and restrictions have been extended until February 5, 2021.
While we continue to do our part as individuals, the most comprehensive vaccine program in B.C. history is now well underway. 
Those currently being vaccinated include residents and workers in long-term care and assisted living facilities as well as isolated Indigenous communities. 
Click here to learn more about B.C.'s COVID-19 immunization strategy.
In other news, rebates available through our CleanBC Better Homes retrofit program have been doubled to up to $6000 and the B.C. Home Owner Grant threshold has been set at $1.625 million for 2021. 
An Emergency Program Act (EPA) order has also been created to place a temporary cap on fees charged to restaurants from food delivery companies to 15%.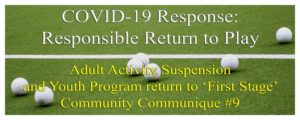 Here in North Vancouver, Argyle Secondary students were welcomed into their earlier this week.
Bowinn Ma, MLA
North Vancouver-Lonsdale