Bowling is a sport that seldom gets covered by any media outlets unless a club is hosting a championship which has sponsorship money behind the name.
One has to ask why and if you ask me to be realistic, it's because the mainstream media only want to cover pro sports or Olympic athletes.
Personally; I have bowled and pinset five pins but only bowled ten pins at various bowling alleys in Canada and the US and given the current state of their politics, one might think those in charge are throwing gutter balls.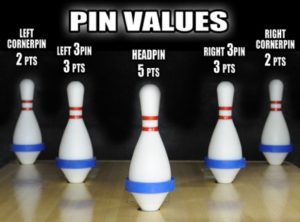 Read into that what you might, but when it comes to athletes all they want to do is have fun playing, while at the same time knowing that sometimes you win and sometimes you fail to make a strike.
Bowling is for both young and old alike which allows you to get exercise as well as have a fun night out with family or friends. 
When you think of bowling you might never think that there is an International Bowling Museum and Hall of Fame which is located inside the International Bowling Campus in Arlington, Texas. 
Previously it reopened there January 26, 2010, after having been located in St. Louis, Missouri, until November 2008. 
On Canadians soil we also have a Bowling Hall of Fame which only recently (2019) began to recognize individuals who have made a significant contribution to bowling in Canada.
Their inaugural four members of Bowling Canada are Tommy Ryan (Guelph), Jack Fine (Toronto), Doug Miller (Peterborough) and Hamilton's Carl Malcolmson.   
Bowl Canada acknowledges that its resignation from the Bowling Federation of Canada (BFC) has caught members, and the entire bowling community, by surprise. 
In a recent statement from Bowl Canada posted on their site they mention "for the past few years relations at the BFC have been strained."  
They indicate "We've tried on a few occasions to get the 3 groups to consider working together as one, more formally than we do in BFC, to streamline the support system for the Canadian bowling community and put all our efforts moving in a coordinated and strategic direction and  it seems attempts to work together only drove us further apart."
Locally; I am hearing that Tsawwassen resident Pricilla Westlake who competes at the Tsawwassen Lawn Bowling Club spent 60 days competing in Australia in three events. 
The 2018 World Youth Championships were held on the Gold Coast.
This was her third time that she represented Canada and first as returning World Champion to which she replied "This will be my third time representing Canada at the World Cup in Warilla and I think the combination of competing in two previous World Cups, having three Canadian Indoor Singles titles, a World Youth Championships title, and a Bronze from my first World Cup gives me some indication of what it will take to top the podium at this year's World Cup."
Other changes have been made for the sport of bowling which will be mentioned in an upcoming article.