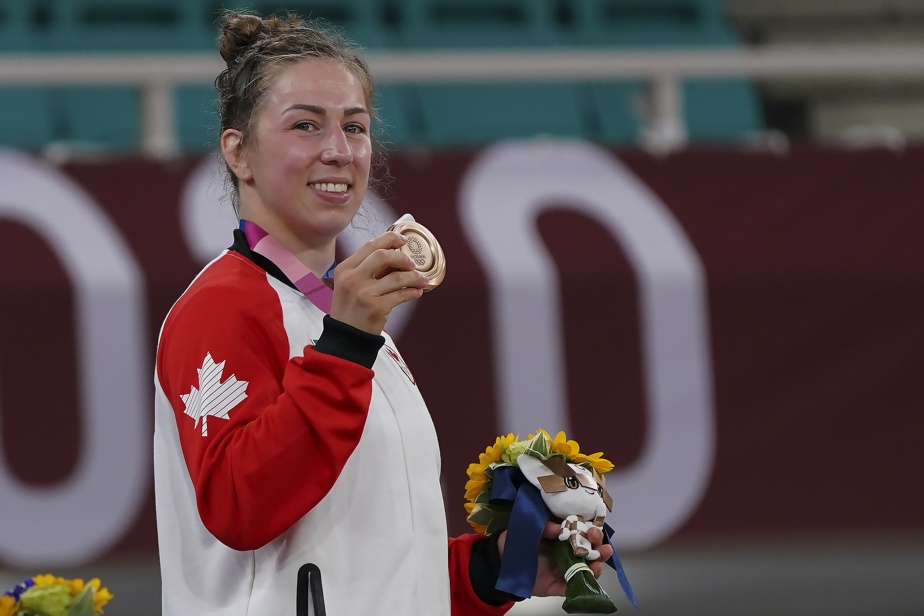 Catherine Beauchemin-Pinard (27) of St. Hubert, Quebec pulled off an impressive win over Venezuela's Anriqueli Barrio in extra time by waz-ari giving her Bronze.
She competed in the under-63 kg event in the Nippon Budokan in Tokyo and became only the second Canadian Woman to win an Olympic medal in judo.
She managed this the day after Jessica Klimkait won the under-57 kilogram event.
With her winning Bronze it brings Canada's count to seven total medals and is the first time ever that Canada has won multiple medals in judo while competing at the same Olympics.
She continues to excel in her sport after finishing ninth-place in Rio and moved up a weight class (from under-57 kg to under-63 kg) being successful on the international circuit.
While at these games her early matches were easy, then unfortunately lost a tough match in the semifinals against France's Clarisse Agbegnenou, who has five world titles.
"I'm relieved that it's over after a long fight for bronze," said Beauchemin-Pinard, who signed his victory with a waza-ari. I had the energy to keep going and I felt my opponent was starting to get tired. I am happy to bring back a medal to my father. It was his birthday on July 25 and I am expected to celebrate. I'll bring him his birthday present. "
Less than 1 point off the podium
Both of Canada's divers Meaghan Benfeito and Caeli McKay missed third place in the 10-metre synchronized event by a narrow margin of 0.54 points that saw them finish fourth with a score of 299.16.
Mexico won Bronze while the United States won their first-ever medal in the event, earning them Silver.
The Chinese duo won Gold, which shows the focus and dedication they have shown the world that they lead this sport since the event was introduced in 2000.
Bermuda wins 1st Olympic gold
The win seemed to be one of disbelief after Bermuda's Flora Duffy (33) crossed the finish line of the women's triathlon.
She was in a state of disbelief and buried her face in her hands knowing that she won Bermuda's first Olympic Gold medal in any sport.
The win makes her accomplishment special and is also the second Olympic medal of any colour for the country.