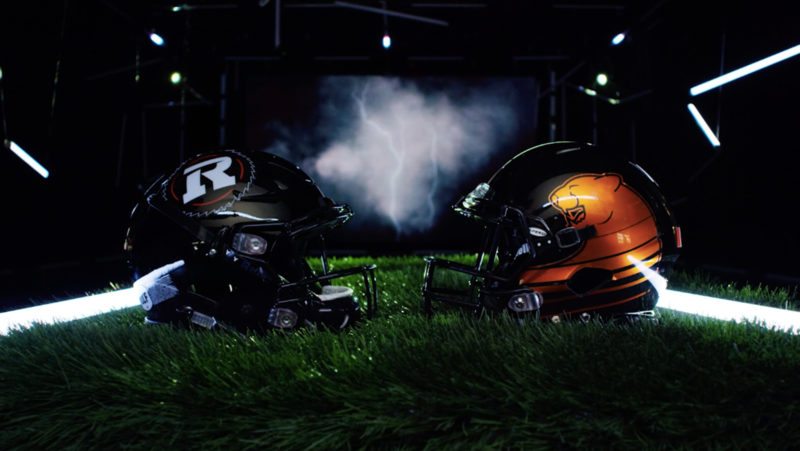 Sometimes the best kept secret comes when it is least expected from all sports teams and this season is no different for the BC Lions.
To the surprise of many the Lions have managed to sign Victoria born Nathan Rourke, but grew up in Oakville, which if you are unsure is 14 kilometers (9 miles) west of Mississauga.
He did play his minor football for the Burlington Stampeders prior to playing three years at Holy Trinity Catholic Secondary in Oakville.
Entering the 2020 CFL Draft he was ranked 7th overall prospect, but was eventually drafted in the second round by the BC Lions as their 15th overall pick.
Last May 19th, 2021 he was signed to a three-year contract with the Lions opening the 2021 season replacing Michael Reilly who was out with an arm/shoulder injury.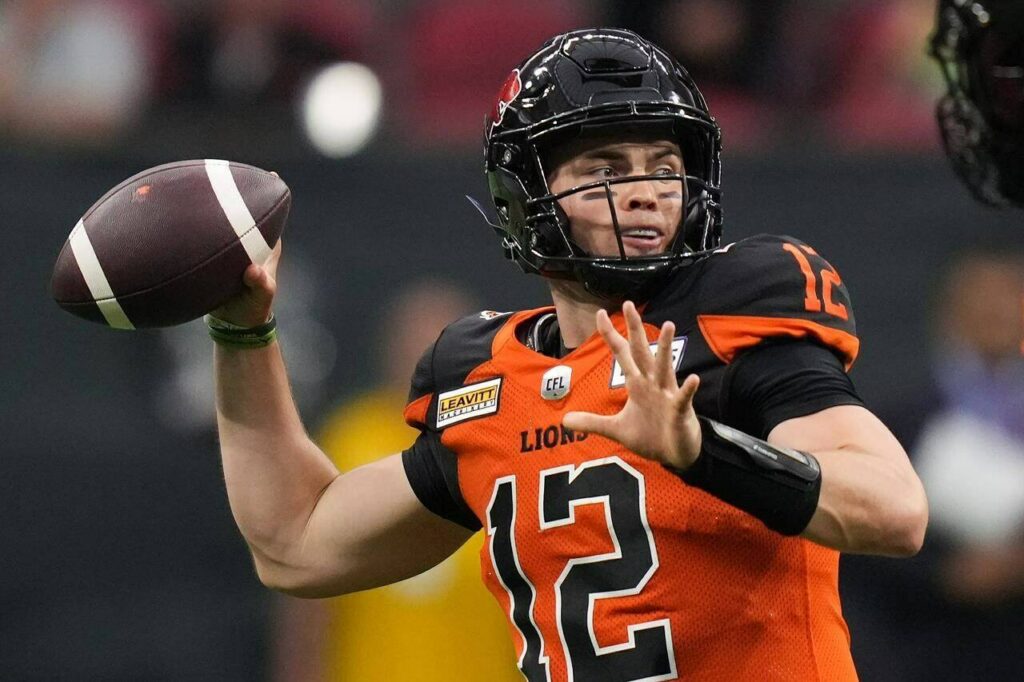 He managed to complete 10 of 18 passes delivering the ball for 194 yds as well as marching down field for two TD's, but eventually replaced by Reilly, but he did finish the game.
Lions new ownership Amar Doman is out to impress and that he did on June 11th opening night kicking off their 68th regular season by having Grammy winners OneRepublic kick the pre-game off.
The Lions lost their first preseason game May 28th to the Stampeders 41-6, but rebounded in week two narrowly defeating Saskatchewan 20-18.
The real test began in their home opener against the Elk who they humiliated by a 59-15 thumping and continuing their winning ways in week two with a 44 -2 over the Argonauts.
Some were saying they were lucky, but that remains to be seen as they carried their ways by a narrow 34-31 winover the Redblack ending week four.
That game saw them get out to a slow start
Nathan Rourke lived up to the hype Thursday night as the young Canadian quarterback led the B.C. Lions to their third straight CFL victory with a 34-31 decision over the Ottawa Redblacks at TD Place Stadium.
Rourke finished the game completing 23 of 31 passes for 359 yards, two passing touchdowns, one rushing TD and two interceptions, the first of his career.
Ottawa's Jeremiah Masoli proved far less effective going 13 for 26 for 159 yards with one rushing TD, as the Redblacks dropped their third close game in as many outings.
Some thought this would be a commanding performance again by the Lions, but the Redblack held the Lions below 40 points on the scoreboard this season to the delight of those attending the game.
The Lions quick start had some wondering, but the Redblacks who were trailing 14-6 starting the second half, saw the Redblacks come to life when Money Hunter intercepted a Rourke pass and ran the ball to the 16-yard line.
Gaining momentum saw the Redblack Powell who was playing in his first game ran for a five-yard TD a short three plays later.
This was Ottawa's first TD in its last nine quarters of play and on two untimely penalties and three two-point attempts later the game was tied 14-14.
Just when you think it can't get any worse with BC having possession , Hunter grabbed another interception, running for 56 yards to the Lions' seven-yard line.
Redblacks QB Masoli carried for six yards, managing to punch in a one-yard TD and to the shock of many Lewis Ward misses on the convert but Ottawa took a 20-14 lead.
Albeit short lived Rourke then connected with Keon Hatcher for a 71-yard TD pass followed by a conversion taking a 21-20 lead.
A six-play series of plays followed by a five-yard run gave the Lions a 28-20 lead heading into the fourth quarter.
Ward added a 38-yard FG halfway through the fourth, while Sean Whyte had 32- and 15-yard field goals making it 34-23 for BC.
The final minute saw Ottawa get to the one-yard line, on a pass interference call setting up Caleb Evans for a TD that set up a two-point convert made it 34-31 with 29 seconds remaining.
As entertaining as the game was, the Lions proved too much for the Redblacks on this outing.
The Lions next home game is scheduled for July 9th against Winnipeg with the kick-off set for a 4 pm start.
About OneRepublic
Grammy nominated OneRepublic, is composed of singer/songwriter and lead vocalist Ryan Tedder, guitarists Zach Filkins and Drew Brown, bassist and cellist Brent Kutzle, and drummer Eddie Fisher.
The band released their debut set Dreaming Out Loud in 2007.
The release included the 20mm selling smash single "Apologize," which shattered digital sales and airplay records worldwide and received a Grammy nomination.
The band's sophomore album, 2009's Waking Up, produced the hit singles "All the Right Moves," "Secrets" and "Good Life." The certified-platinum album Native followed in 2013, featuring the No.1 hit and 41 million selling single "Counting Stars."
OneRepublic released Oh My My, their fourth full-length album in 2016. OneRepublic has amassed 5B streams on Spotify to date.
OneRepublic's latest album, Human, dropped on August 27, 2021. It features singles, which combined have over 2.5 billion global streams: "Somebody", "Run", "Somebody To Love", "Wanted", "Didn't I", "Better Days" and "Rescue Me", which has been certified RIAA Gold.

About Steve Erickson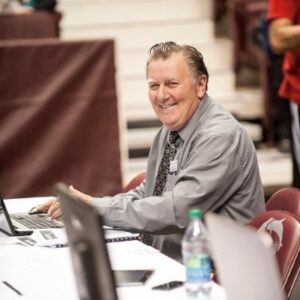 Sportswave Productions is located in Delta, BC.
Sportswave promotes/broadcasts Amateur Sports within the Lower Mainland to promote your sport.
He was also recognized by Ravi Kahlon, BC's MLA Minister for Jobs, Economic Recovery and Innovation in September 11, 2017.
For additional information:
Contact
Phone: (604) 916-4593 cell/text