FIBA Under-19 World Cup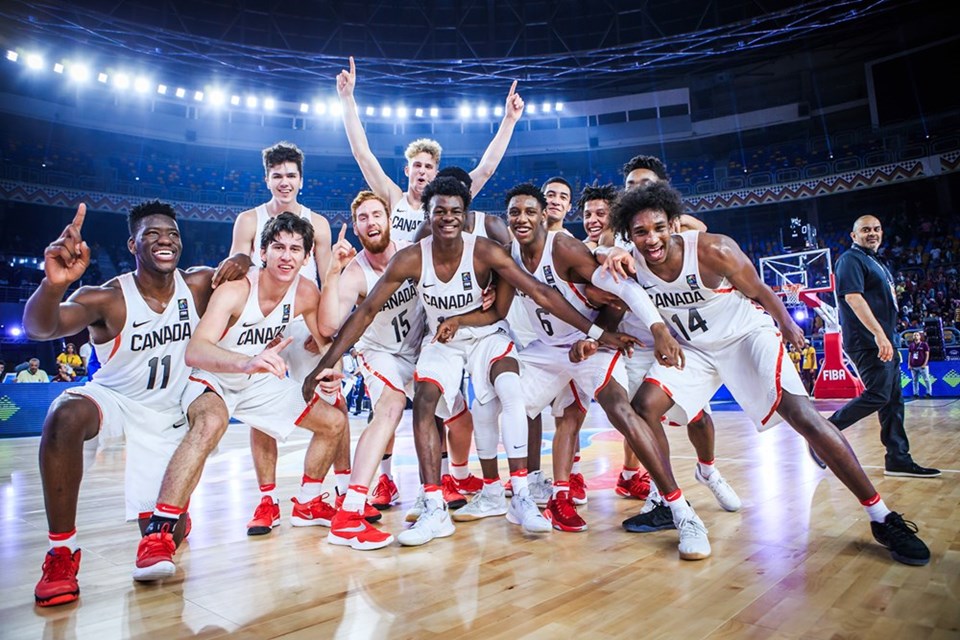 History in the making as two (2) basketball players from Nova Scotia emerged as World Champions with a decisive victory at the FIBA Under-19 World Cup in Cairo.
Dartmouth's Lindell Wigginton and Bedford's Nate Darling helped Canada in the 79-60 win over Italy in the Gold medal final that gives Canada its first Gold medal in the tournament that surpassed the previous best, which was a fifth place finish for Canada.
If anyone's checking and keeping with the stat's this is Canada's first Gold medal in any FIBA-sanctioned tournament events.
Nate Darling had a 12 point game, while team Captain Lindell Wigginton added 11 of his own.
R.J. Barrett the tournament MVP, RJ Barrett (17) managed 18 points along with 12 rebounds and Head Coach, Steve Konchalski of St. F.X. (mentor coach) has been part of the development of Canadian basketball for closing in on four decades of competition.
In addition he works extremely close in somewhat of a supporting role with Team Canada Head Coach Roy Rana.
"This was an amazing experience made special because I was able to share it with Nate and Lindell, two fellow Nova Scotians," he said from Egypt. "Nate had a great tournament and I was happy for Lindell to be able to be a big part of today's win after sitting out two games due to injury.
"The only other national team experience I can compare it to was the gold we won at the World University Games in Edmonton in 1983 when X-Men John Hatch was a key contributor.
"This is my seventh summer working with Roy and I am especially happy for him after many years of hard work coaching age-group teams."
In a conference call later Sunday evening Head Coach Roy Rana was keeping it in perspective and told the media "To come out victorious and win our first-ever world championship is really, really special. I think we're all trying to celebrate, but I'm not sure the gravity of it all has still sunk in."
He continued "We believed we could do it, our kids believed they could do it. It's been an incredible run. Obviously, there are lots of ups and downs in a world championship, but when the lights shone brightest, our kids stepped up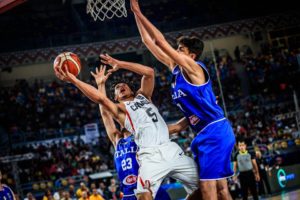 and delivered."
Following the defeat of the reigning Champion US squad grabbing 99-87 win Saturday, that ended an impressive 23-game winning streak for the US, Canada never looked back and realistically speaking "The Italians" were never in the game after falling behind by over 20 points by the second quarter of play.
Wigginton missed two games due to concussion symptoms and sat out for the U.S. game as well as Friday's quarter-final match-up against France.
The Iowa State incoming freshman started on the bench, but hit a three-pointer as part of a 12-0 run that put Canada up by double figures early.
He finished the quarter with seven points as Canada extended the lead to 24-10.
Darling is entering his second year at University of Alabama at Birmingham as a shot guard added five points and added a pair of assists plus three rebounds to help Canada push the lead to 19 midway through the second quarter.
Canada was leading by 15 at the half and went continued to press allowing Wigginton to finish off a strong drive making it 64-40 late in the third quarter, again leading by 69-48 after 30 minutes.
The US, while battered went on to defeat Spain by a score of 96-72 taking home Bronze.
Canada entered Sunday's game with a 5-1 record, the only loss coming in pool play against Spain.
The Italians were 5-1 with their only loss by 33 to the Americans in the prelims.