With many sports on hold and amateur sports "chomping at the bit" to return, which might be some time now, we are grateful for the following press release from the Canadian Elite Basketball League. 
They officially announced that head coach and GM of the 2020 CEBL champion Edmonton Stingers, Jermaine Small, is the 2020 CEBL Coach Of The Year. 
The selection process is done by a vote cast by CEBL coaches, general managers, and media that were all covering the 2020 CEBL Summer Series.
 He (Small) led the Stingers to the CEBL Summer Series following the round robin portion of the competition with a record of five wins and one loss, granting the team a bye into the semifinals that saw them defeat the Ottawa BlackJacks. 
The final Championship game saw them defeat the Fraser Valley Bandits in the Championship August 9, finishing the Summer Series with a seven-game win streak.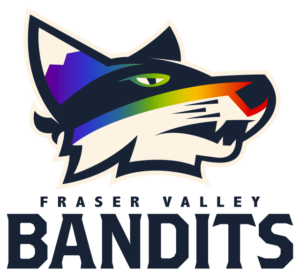 He earned the honour over fellow award finalists Ryan Schmidt of the Hamilton Honey Badgers and Osvaldo Jeanty of the Ottawa BlackJack.,
That makes him the winningest head coach in CEBL history (17-4) with a record with the Stingers and after taking over as Edmonton's head coach midway through the 2019 inaugural CEBL season, he won nine straight games, a CEBL record for a team's longest win streak.
 Small will receive a custom-designed ring courtesy of Josten's, the official partner for CEBL for earning coach of the year honours.
 The CEBL Summer Series tipped off July 25 and became the first professional sports league in Canada to return to play since the outbreak of the COVID-19 virus in mid-March shut down sports across the country. 
They were carried to more than 130 million people internationally thanks to distribution agreements secured in Australia, Philippines, Malaysia, Singapore, and Taiwan by MEDIAPRO Canada, the international media rights and production partner of the CEBL and all games were live-streamed.
A league created by Canadians for Canadians, the CEBL has the highest percentage of Canadian players of any professional league in the country, with 80% of its current rosters being Canadians. 
Players come from the NBA G-League, top international leagues, the Canadian National Team program, and top NCAA programs as well as from U SPORTS. The only First Division Professional 
League partner of Canada Basketball, the CEBL season typically runs from May through August.
Thanks to Ansh Sanyal, Director, Brand & Marketing the CEBL for the press release and if you need further info please visit https://www.cebl.ca/