The Vancouver Canadians wrapped up their final home "nooner" game of the 2019 short season Single "A" ball in front of another sellout crowd (6,413 fans) in a losing effort against Tri-City Dust Devils.
Through five innings they allowed four runs on a lone run only to see Tri-City roar back that saw them manage seven (7) unanswered run that gave them the second half pennant.
The 8-5 win was the Vancouver Canadians 25th sellout of the season that saw Robertson go three for five while grabbing one homerun for the Blue Jays upcoming future star player.
To no one's surprise the Vancouver Canadians continue to attract record numbers each and every year and one can only guess what the crowd size would be if there were more seats.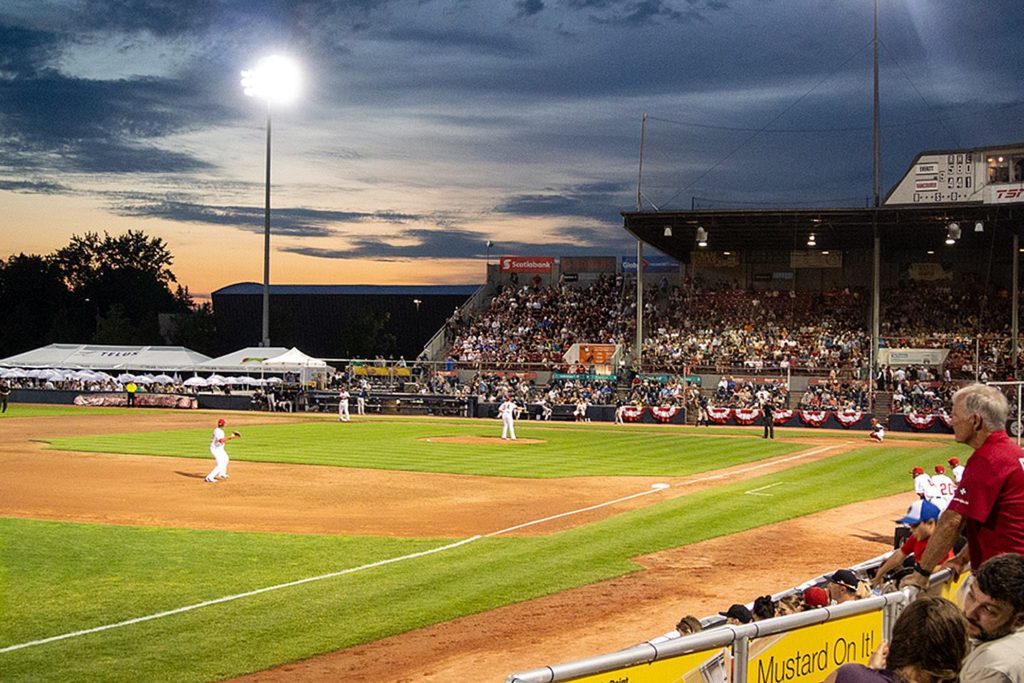 The bottom part of the Canadians struggled, probably more out of frustration through five innings and to the frustration of the fans they were a dismal 0-for-19 in the series.
Ponce went two innings giving up three runs on five hits that saw Tri-City steal the win giving them a meeting in the North Division Spokane final which starts September 3rd.
If you have never been to a Vancouver Canadians game in the past you should make plans to attend next season, especially on a night when they have the fireworks extravaganza..
If you are unable to attend for whatever reason be sure to tune in and listen to the game on radio.
It\s well worth the night out!