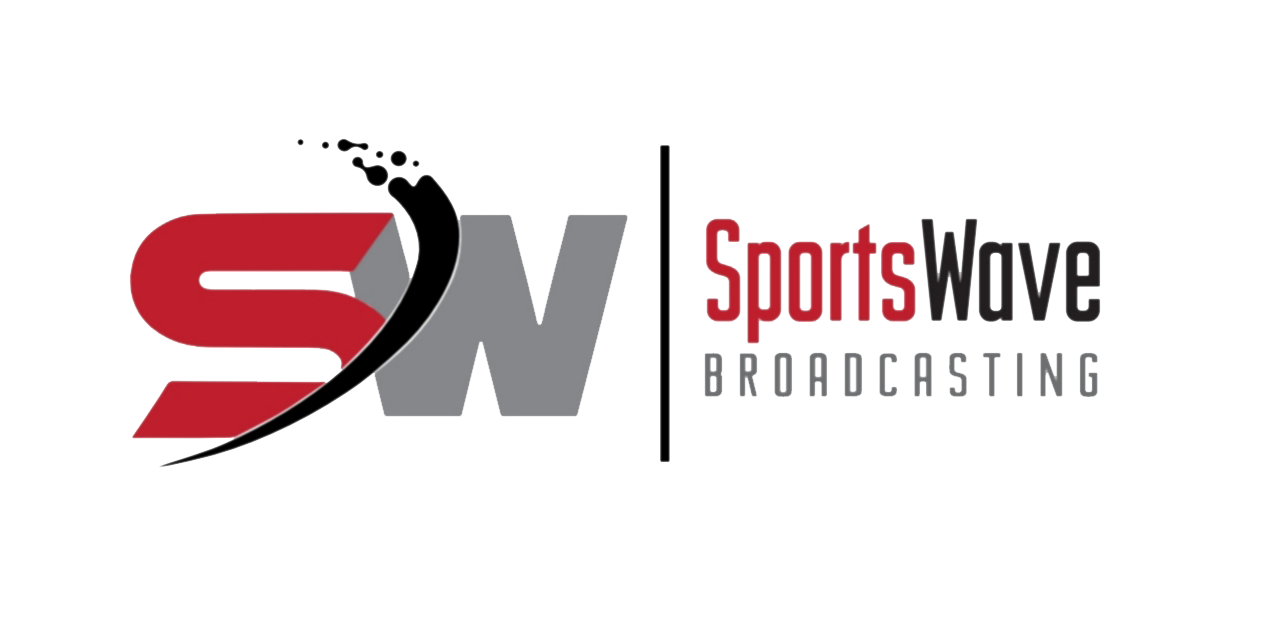 Nat Bailey Ranks # 8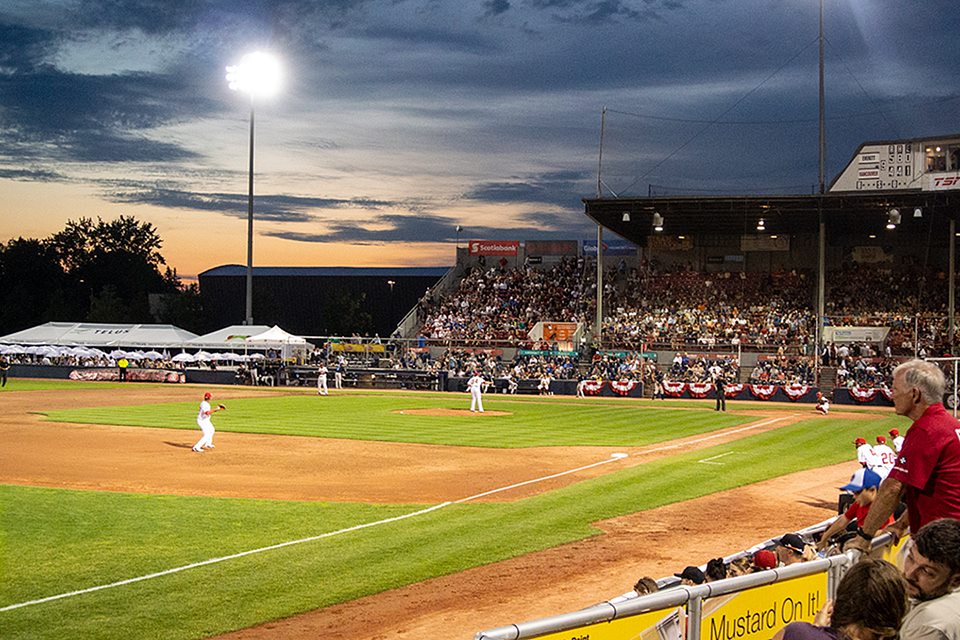 Photo D. Laird Allan
StadiumJourney.com, one of Minor League Baseball's most trusted sources for ballpark evaluations has put out its 2018 Rankings and Reviews for all 160 Minor League Baseball venues.
It's not hard to believe if you either live in the area or attend any game at Scotiabank Field at Nat Bailey Stadium  that they have set a new standard for the Northwest League coming in at #8.
The ranking is the first time a Northwest League ballpark has made the Top 10, and for the Canadians it comes on the heels of Scotiabank Field and Ross Baron receiving the coveted Sports Turf Manager of the Year Award.
"Nat Bailey Stadium (Scotiabank Field) offers a first-class experience for fans of all ages. It is an enjoyable and affordable way to spend an evening in Vancouver.
The people who work at the stadium are very polite and helpful. The fun factor cannot be beaten, and wandering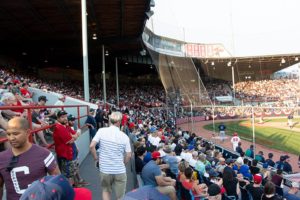 around the stadium gives spectators a sense of childlike joy," states Paul Baker, President, StadiumJourney.com
The Canadians were the only Northwest League Team ranked in the Top 25 and eclipses the Canadians previous mark of #14 (2017). The ranking is also the highest of all Toronto Blue Jays affiliates with Coca-Cola Field (Buffalo Bisons) coming in at #12.
StadiumJourney.com uses a ratings system called FANFARE, which ranks facilities on the basis of food and beverage, gameday atmosphere, neighbourhood, fans, access and return on investment, as well as an extra category which serves as a catch-all for those special features which do not fit into another category.
The Vancouver Canadians Baseball Club wishes to thank each and every fan, and game-day staff member that helped make Scotiabank Field one of the best in all of Minor League Baseball.
Thank you to StadiumJourney.com for challenging us to be even better in 2019!
Thanks to Rob Fai for not only his hard work, but exceptional broadcasts bring C's baseball to life home and away for the fan base – win or lose!