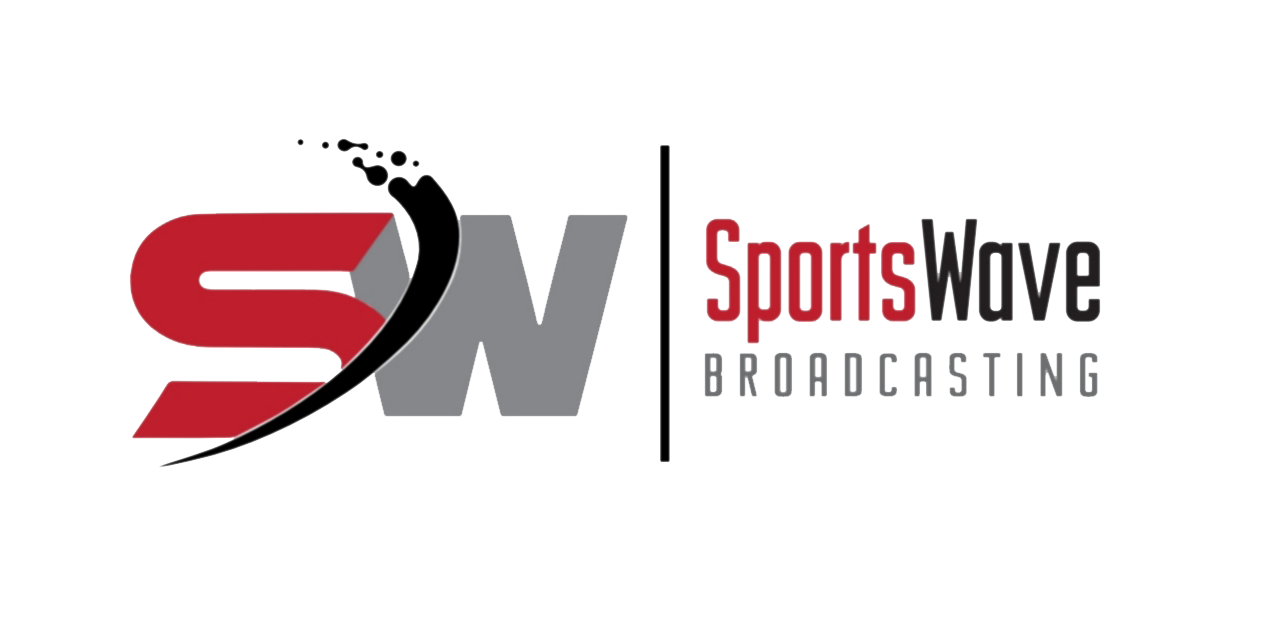 Trappers Eliminate Ice Hawks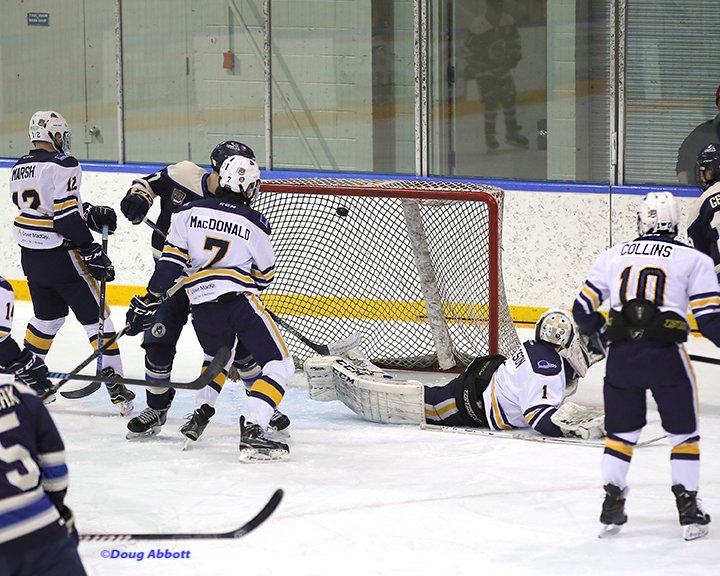 Photo Credit Doug Abbot
The PJHL finals are finally set beginning March 15th with the North Vancouver Wolf Pack having home ice advantage facing off against the second year Langley Trappers with the winner advancing to the Cyclone Taylor Cup hosted by the VIJHL Campbell River Storm.

The second round of League playoffs saw a huge upset with the defending league champion Delta Ice Hawks eliminated by the Langley Trappers in a series that saw a five game series.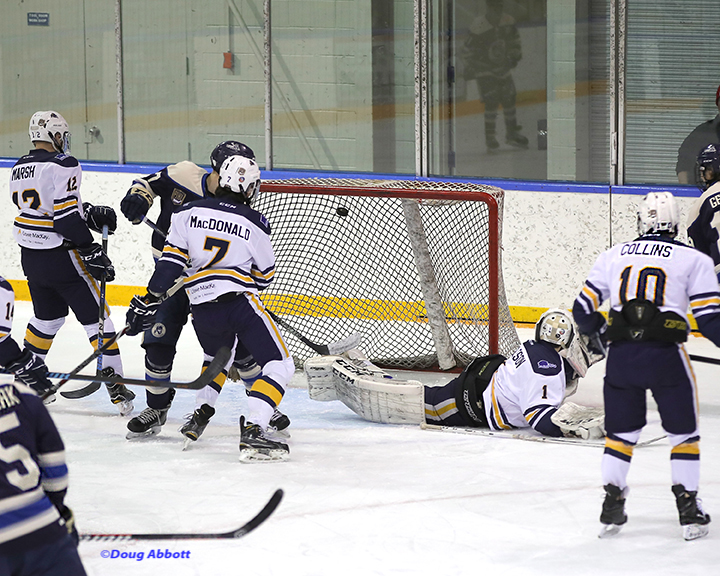 To no real surprise game one saw the Delta Ice Hawks pull out a 4-3 win managing to take a 1-0 series lead, but from that game – it was all Langley.
They managed to sweep Delta by winning the next four games by scores of 4-3, 4-3, 3-0 and ending Delta's season March 10th by a 5-4 win advancing them to the league final.
Some mentioned that Delta was simply out coached, but such wasn't necessarily the case and simply put – it was a case of No DISCIPLINE from a handful of players.
In the other series the North Vancouver Wolf Pack advanced to the finals for the first time in four years since the 2014-15 season knocking out the Grandview Steelers in five games.
The four games to one has the set to face-off against the Langley Trappers in what should be an exceptional fast paced skating series in hopes of having both teams playing discipline hockey?

The season series in the 2018-19 year between the Wolf Pack won three of the four regular season games outscoring them by a 14-6 advantage in the games.

The Trappers won the first season meeting between both clubs with a 3-1 win October 6th, but from there all games went to the Wolf Packs with scores of 2-0, 6-2 and finally a 5-1 victory. rounding out the regular season series.