Sports Rumblings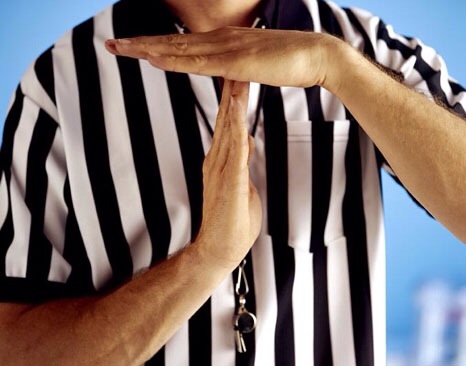 http://www.jimknaggs.com/time-out/
With sports getting more and more expensive by the day it would seem imperative for teams and organizations to attract sponsorship in a way to offset the overall cost.
One such way in which to do so is during any minor sporting event for the teams to have a sponsorship break or Time-Out.
This would allow the sporting associations to give the recognition to those who have supported the association as well as possibly have store give-away's to attract additional customers.
I am now hearing that the Vancouver Island Junior Hockey League (VIJHL) have set in place that timeouts are a part of the regular game.
The BCHL has used this format for the past few seasons and it normally happens around the midpoint of each period, depending on whistle stoppages, which vary.
It does not take away from the game and it allows the coaches to discuss plays with the team and not use the timeout currently in place.
Delta TV asked about having a TV timeout this past spring during the playoff run for the PJHL, but the request was turned down.
We were told that it would take away from the game and the league governors had not made this a part of the game.
Now I am hearing that this might/could change for the coming season, but if and when it happens, I will let you know
Giant Rumblings:
News from the Vancouver Giants of the WHL is that they have added Dean Chynoweth (48) as the clubs newest Associate Coach and the news was released from GM Glen Hanlon.
He stated "We are very pleased to add Dean to our staff and one of his many responsibilities will be to work with our young defencemen, and with the wealth of hockey knowledge and the experience Dean brings from his playing and coaching careers, we know they will benefit from having the chance to learn from him."
He played defence for Medicine Hat before being drafted 13th overall by the New York Islanders in the 1987 NHL Entry Draft and went on to play 241 games over nine years with the Islanders and Boston.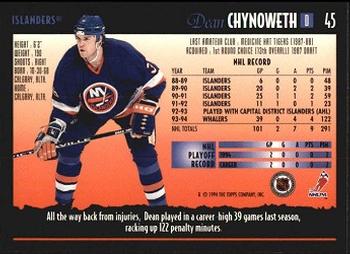 Following his retirement he was the bench boss of the Seattle Thunderbirds (2000-2004) then moved on to join Swift Current  (2004-2009) as Head Coach and GM.
He also spent three seasons as an Assistant Coach in the NHL with the Islanders and four years as a Head Coach of the Colorado Avalanche's American Hockey League affiliates in Cleveland and San Antonio.
Get you Giants tickets for the upcoming season by calling 604 444-2687