While Canada and the World is currently going through the COVID-19 epidemic, it appears that money is what drives any and all Professional Sports organizations.
One might just question as to whether and possibly if their egos have clearly lost sight of what seems to be the most important question being is money worth more than the health and safety of the players and staff.
The pro game will and should only return to the field, court or rink of play when the time is right as determined by the health officials in each country 
Sports teams have laid off many of their full time employees so as to save money for the organization as they all work on a plan of attack as they look at having their sport given "the green light" to start up once again.
Over the past while we have asked various sports fans "why pro sports are so eager to return" and the most common response we get is "it's clearly for the money" which tells us much about the state of the world.
With the ego of getting paid and nothing else, given the huge player contracts many continue to get their full salary while league staff such as the CFL have reduced their staff.
Keeping their contracts allows them to receive their wages in order to provide for their families for the duration of the agreements in their signed contract agreed upon. 
Various leagues are hoping to return to play, some in Florida and other locations are yet to be determined and if the league know's, they are keeping it under tab.
For whatever reason; the NHL seems to be the one league that is driving the return to play in hopes of generating additional revenue so as not to have no presentation for this year's Stanley Cup.
Should the league not move forward with their plan it would be the first time since the 1994 lockout that the Stanley Cup would not be awarded which would mean loss of revenue for the league.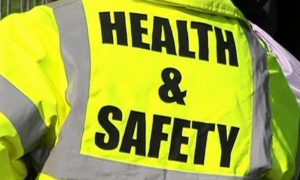 Amateur sports on the other hand are following the guidelines put in place by their respective Provincial Premier as well as their Provincial Health Doctor.
British Columbia are following the orders put in place by BC Provincial Health Minister Dr. Bonnie Henry who is keeping the safety of today's youth extremely serious.
Time away from the game with the possibility of return will create what many might call a "new look" game as amateur sports moves forward.
Provincially, the BCHL, WLA, BC Junior A lacrosse, all three Jr. B leagues as well as all minor sports associations are on hold and reviewing their league operations moving forward.
Athletes in their respective sport will only be permitted to return when it's safe, with many working with their own personal trainer who have placed a stringent routine put in place by either parents or a personal trainer.
Should they be permitted to return, we might see amateur sports played in front of many empty seats or stands all placed apart by arena staff that will completely change how fans view the game.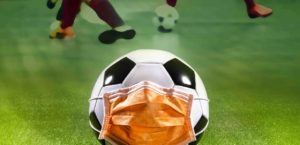 On a positive note it might put a stop to the unruly, abusive parent and at times confrontational parent that have one thing in mind, that being having their son or daughter sign the huge contract, so Mom and Dad can live off their dream child.
For the most part this is what drives the "abusive" parent who puts far too much pressure on today's youth and quite often turns some away from a dream.
Let's hope that when amateur sports returns, it clearly changes the negative parent?
It's just a dream!!!!