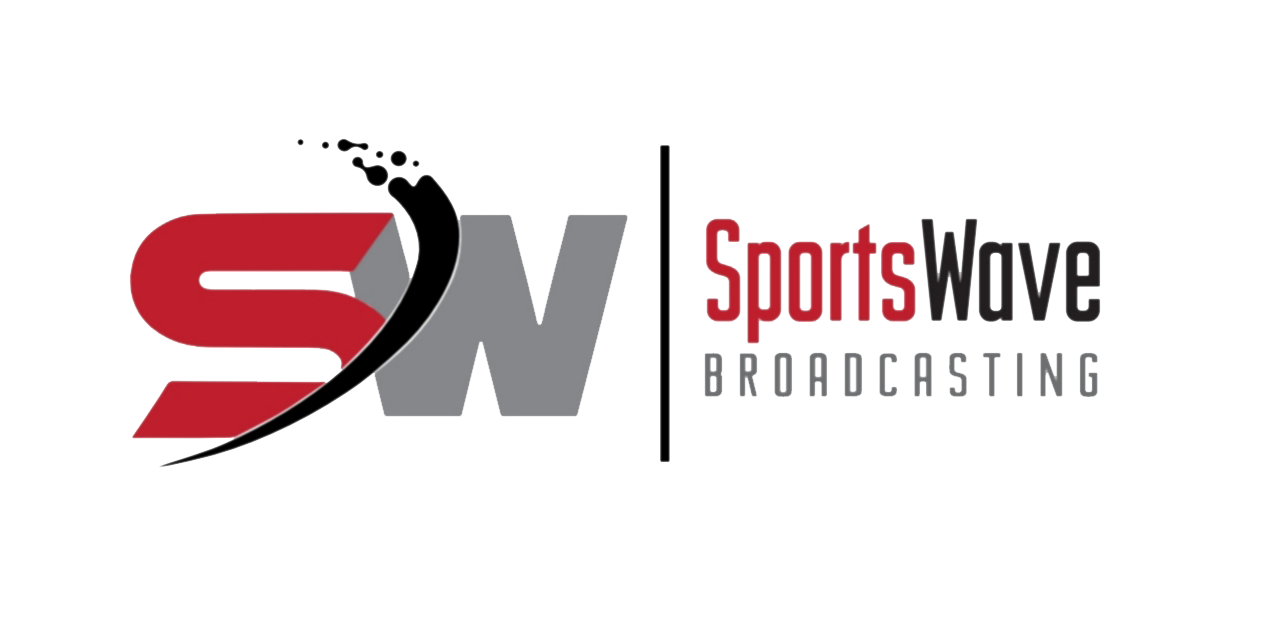 Funding An Issue To Traveling Teams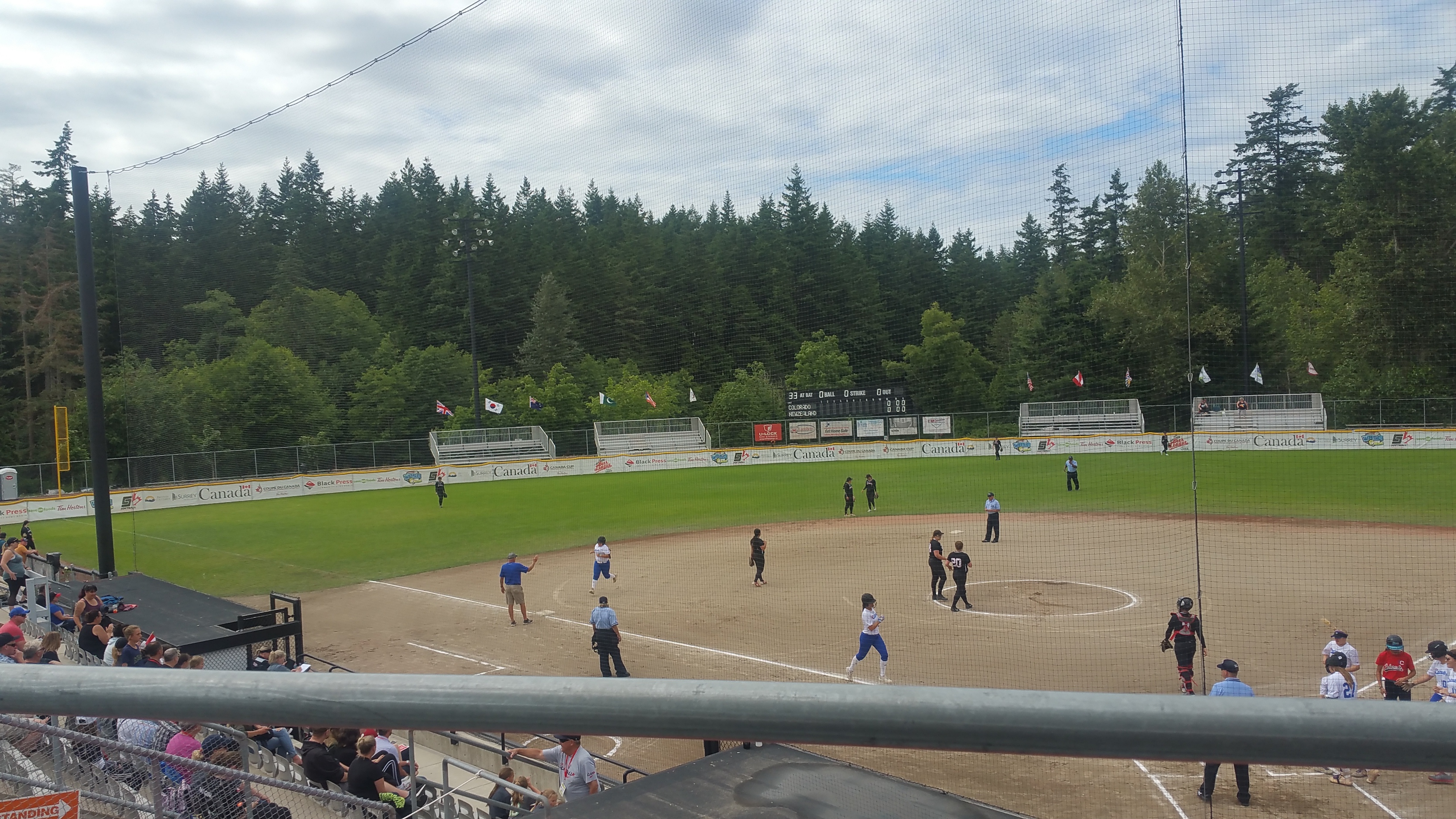 The Annual Canada Cup Fastpitch once again hits the diamond at Softball City and has again attracted teams from across the globe.
This year the event celebrates its 25th year and given the uniqueness is that teams from across the globe won't play until late August for the WBSC America's Olympic Softball Qualifier.
Locally we hear about teams from various sports and parents that don't want to travel from North  Shore to Chilliwack to play, while this event has teams competing from New Zealand, Chinese Taipei, Great Britain and Colorado to name only four.

For whatever reason Women's Fastpitch was removed from the Olympics and given to the overwhelming pressure from around the Globe it was reinstated and will once again be a part of the 2020 Olympic Games in Tokyo.
So with the teams having to travel, we thought it was only appropriate we spoke with one of this years teams about travel.
We were fortunate to catch up with New Zealand General Manager Rebecca Annan who took the time to discuss various topics about today's game as well as what's involved for her team.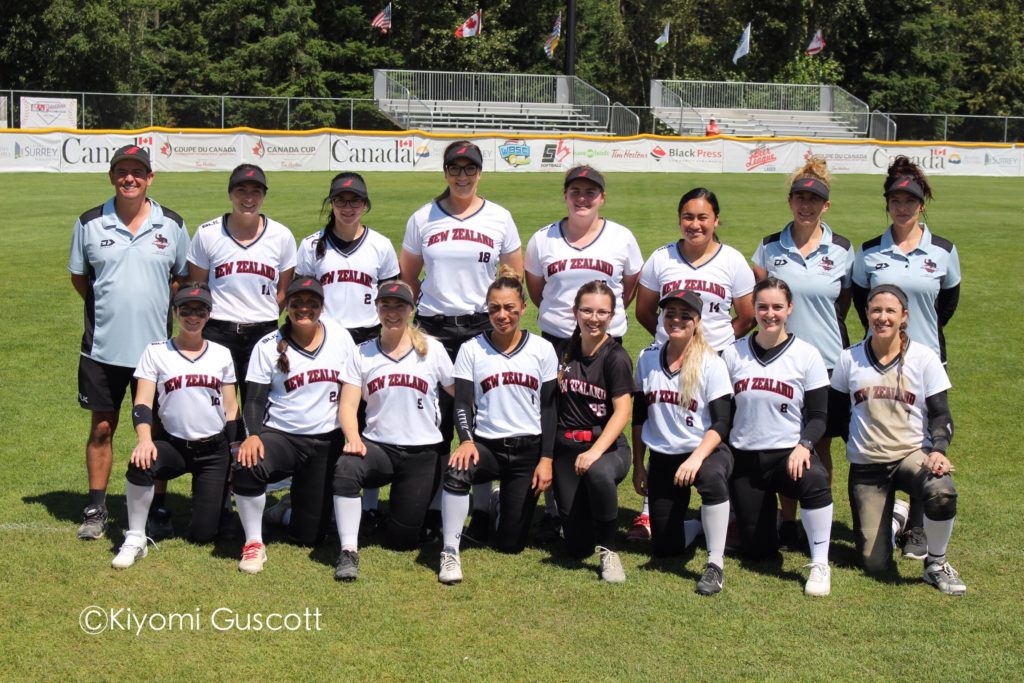 It's interesting to note that she retired at age (she asked me not to say) two years ago and played under the current coach
The 14 hour flight was direct to Vancouver and without any issues that might have surrounded the normal issue of lost luggage and/or equipment, which for the team was a blessing in disguise.
The sport has a great grass-roots program that does training in involving schools which is part of the curriculum, but it involves clubs playing on the weekend and the more the merrier.
She mentions "it all comes down to funding and you're always competing against the other sports, but there are about 20,000 to 30,000 playing in the grass-roots program."
She says "The young girls start with T-Ball and this is where they start to throw and catch the ball and from here they advance, but primilarry it's the clubs that work on the overall development and the Open Division is the largest, but the Premier Division has eight teams – hoping for ten this year, but that's wishful thinking."
She feels that with the sport going in and out of the Olympics it possibly lost its appeal with a lot of people and she says "that's a shame, but we're slowly getting more people coming back."
When it comes to funding, most have to fun it themselves as they are not number one anymore and it can be costly when it comes to travelling to the Americas and Europe to compete in the Olympic Qualifier and Shanghai in September and we're funding all of that."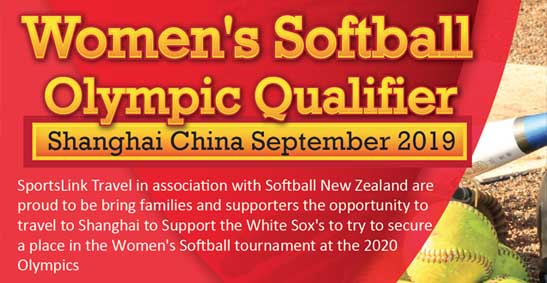 It's interesting to hear that the Government has undertaken an initiative called "A Women in Sport Initiative" which she says "is pretty exciting but as one can imagine there is a plethora of sports all vying for funding and there is about another 20 sports all chasing the funds as they all want a piece of it."
She mentions "The basis fundamental values for young women's sport in New Zealand is on the growth as it's teaching them comoradie, teamsmanship, communication and sportsmanship and its actually a great platform to become a businesswoman and thrive in their own careers"
She laughs when I asked how receptive the men are toward female sports and mentions there is a lot more female Rugby, Football and Basketball which helps the overall female curriculum for the growth also mentioning "lets not forget female Cricket too."

Overall it 's great that the government is getting involved, but they can only do so much for sport given that their country is somewhat smaller than Canada.
Travel is always a concern and its interesting to note that they only took one flight from Ackland, but one girl had a bit of a "hiccup" but showed up nonetheless.
Practice involves getting the girls together and they are "probably the luckiest as they are a small country, but we do miss some players as they do have some come from the US"
The Whitesox team heading to the Olympics has been chosen but the team competing at Softball City was the U-23 team and there are a couple of players here that are on the Olympic squad.
It's interesting to know that when they arrived they actually held a clinic for some of the local younger girls and that comes to having pride in their sport and she mentions "like a lot of Kiwi's they like to give back."
She wraps up by mentioning that the "Women in Sport" is all about governance in sport and that is something she would like to be involved in as it's giving inspiration for all women, not just in sport.
Her message to the young girls wanting to play is "Go out and Give it a Go as you'll make friends for life as it keeps you active and you only get one life, so have fun and stay active."
Thanks to Rebecca for her time and I wish her all the best with the team and her future goals she sees on the horizon.
Follow them on Twitter!!!https://twitter.com/nzsoftball?lang=en