Delta's Loss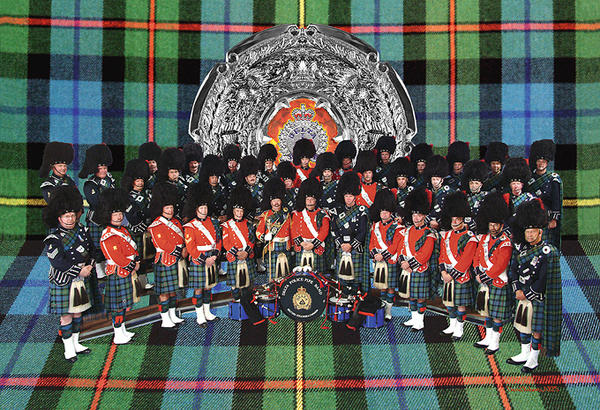 As a citizen of Delta and having connections to the Delta Police this loss is not only personal, but a huge loss to the community of Delta.
Whenever the Delta Police Pipe Band was in demand (and they were) he was the first to mention how proud he was of the Delta Police, the Pipe Band and the Community in which he was proud to serve.
I met him as one can expect at several sporting events that the Pipe Band was at and he always had time for everyone – and them for him.
I received this from the Delta Police Pipe Band and the Delta Police.
Condolences to the Family!!
The Delta Police Pipe Band is mourning the untimely death of our first Drum Major, Robert Burns: August 14, 1942 – July 7th, 2017.
Bob had both military and police careers. He served with the Queen's Own Rifles (regular force) from 1959 to 1966 and was stationed in West Germany with NATO Forces from 1960 to 1962.
He then joined the Calgary Police Service and was there from 1966 to 1970.
Bob then came to the Delta Police Department in 1970, and retired as a Staff Sergeant from the DPD in 1999.
In the band, Bob played tenor drum for six years and was taught by Darrell Bellamy. He was on parade for the Band's first official function, the funeral for Staff Sergeant Ron McKay.
After receiving his Drum Major's training, Bob was appointed as the first Drum Major of the D.P.P.B. in 1985 and remained as such for 17 years.
D/M Burns was always noted for his immaculate dress and deportment and military bearing.
Bob proudly served as D/M for the Edinburgh Tattoo,the Royal Nova Scotia International Tattoo and many other performances.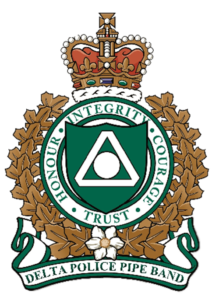 He retired as D/M in 2002.
Staff Sergeant Burns was a figure larger than life in the Delta Police Department, our band, and this community.
He will be missed by everyone he touched!!
The DPPB members and alumni send their condolences to his family and friends, and our thoughts and prayers are with his wife Franca in her recovery.